Hotel Green Garden Prague
. Read details, view map, photos and book online
CURRENCY: U.S. dollar USD

Euro (EUR)

Pound sterling (GBP)

U.S. dollar (USD)

Canadian Dollar (CAD)

Swiss Franc (CHF)

Yen (JPY)

Australian Dollar (AUD)

Yuan (CNY)

Rouble (RUB)

Rupee (INR)

Czech Koruna (CZK)

Norwegian Krone (NOK)

Danish Krone (DKK)

UAE Dirham (AED)

Brazilian Real (BRL)

Hong Kong Dollar (HKD)

Jordanian Dinar (JOD)

Malaysian Ringgit (MYR)

New Zealand Dollar (NZD)

Omani Rial (OMR)

Kina (PGK)

Romanian New Leu (RON)

Saudi Riyal (SAR)

Swedish Krona (SEK)

Singapore Dollar (SGD)

Thai Baht (THB)

CFP Franc (XPF)

South African Rand (ZAR)

Moroccan Dirham (MAD)

Argentine Peso (ARS)

Taiwan Dollar (TWD)

Kuwaiti Dinar (KWD)

Bahraini Dinar (BHD)

Icelandic Krona (ISK)

Philippine Peso (PHP)

Bermudian Dollar (BMD)

Paraguaian Guarani (PYG)

Brunei Dollar (BND)

Polish Zloty (PLN)

Shekel (ILS)

Mexican Peso (MXN)

Fiji dollar (FJD)

Qatari Riyal (QAR)

Kazakhstan Tenge (KZT)

Belarusian Ruble (BYN)

Namibian Dollar (NAD)

Uzbekistani Som (UZS)

Dobra (STN)

Honduran Lempira (HNL)

Malagasy Ariary (MGA)

Convertible Mark (BAM)

Indonesian Rupiah (IDR)

Colombian Peso (COP)

Tunisian Dinar (TND)

Turkish Lira (TRY)

Vietnamese Dong (VND)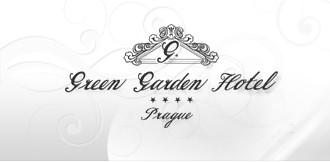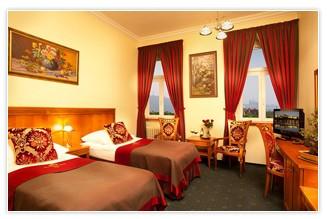 The Green Garden Hotel is located in a historic Neorenaissance building dating back to 1894, and it now combines historic charm with modern luxury in the heart of the Prague.

This hotel is situated directly in the historic centre of Prague, only a short walk from famous Wenceslas Square, and just a 5 minutes walk from excellent public transport links, providing easy access to the entire city and surrounding areas. In order to continue to fulfil the needs of its discerning guests, all guest rooms were fully renovated in 2007 and 2008.

The Green Garden hotel offers a friendly and warm atmosphere that you expect from such a small, family hotel. With 60 rooms, the well-trained staff will ensure that your stay is stress-free. Our restaurant has seating for 40 people, and up to 195 people when doors are opened to the neighboring lounges. Open daily from 7:00 a.m. to 10 p.m. Both domestic and international cuisine is offered. The Green Garden Hotel is so welcoming and relaxing that you will forget you are right in the centre of the city!
Give us your Feedback
Green Garden Hotel, Fügnerovo nam. 4 - Prague
PragueHotels.it
Copyright © 2006 - 2019 | P.IVA# 03458490277